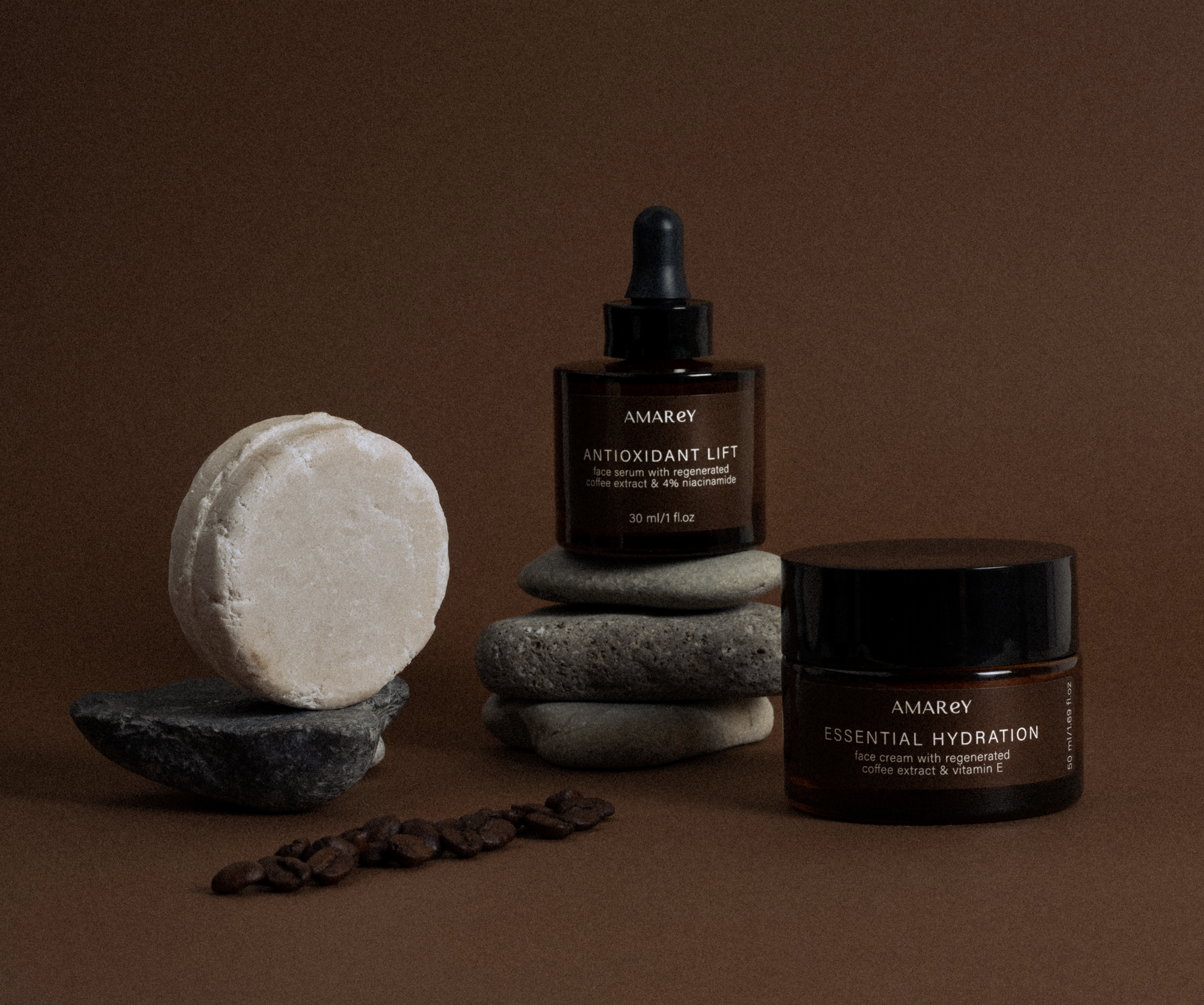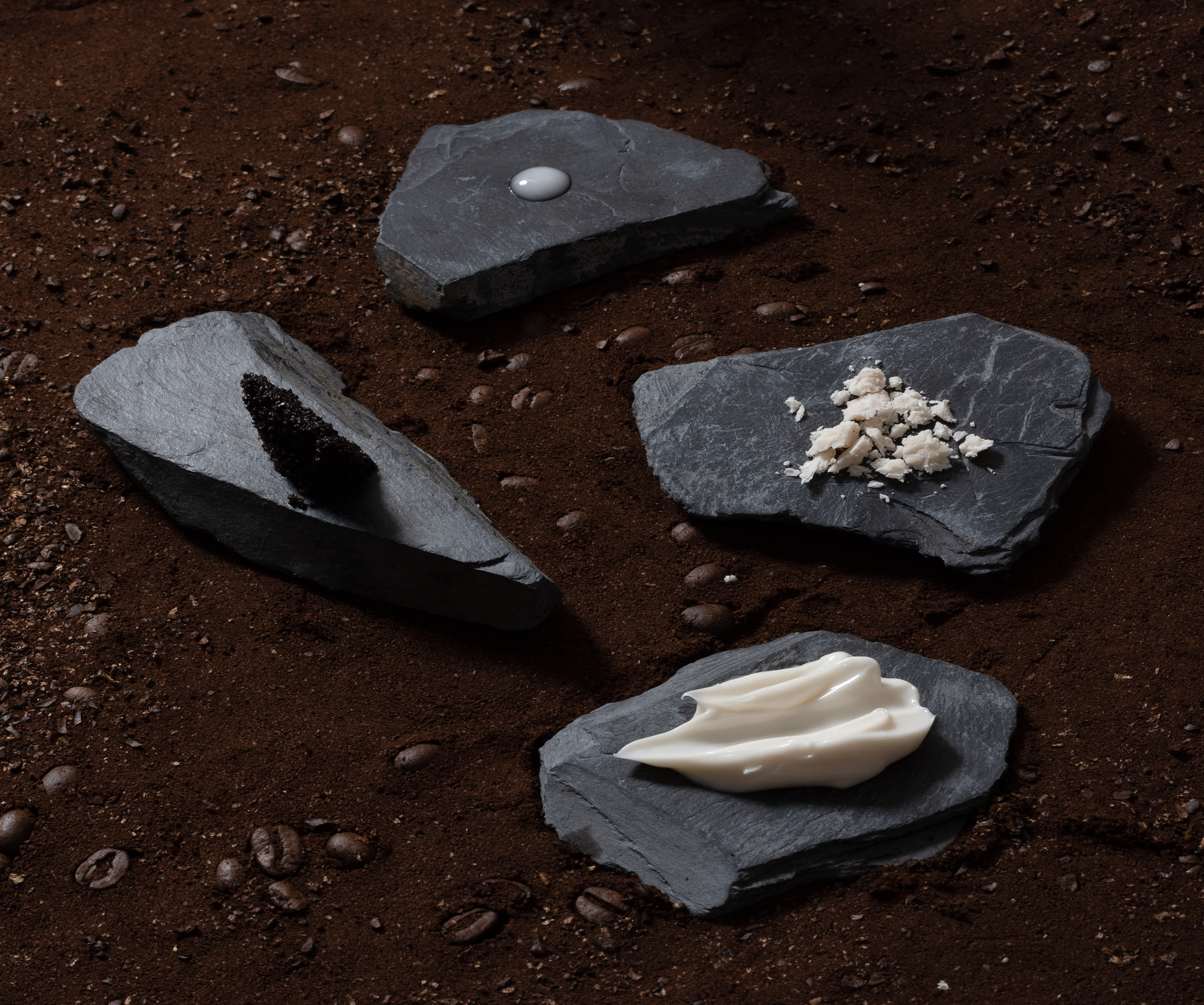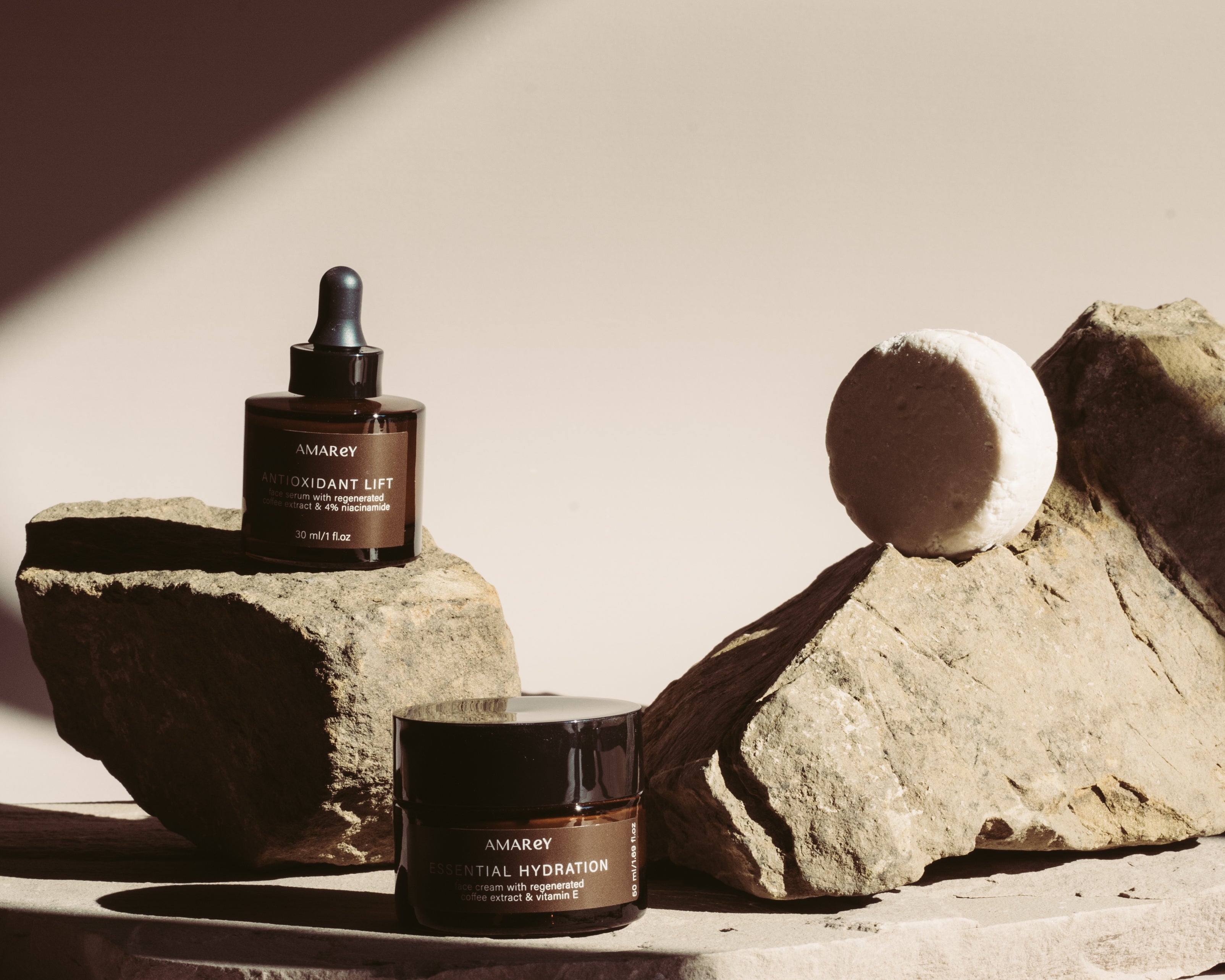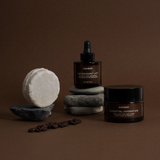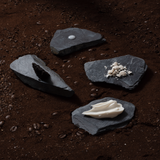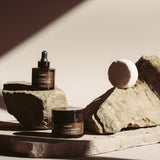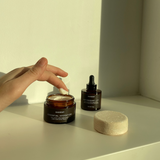 The Regenerative Coffee Ritual
€105,00
Regular price
€124,00
Description

Benefits

Clean & natural
The coffee based trilogy. Made with coffee extracts, this routine will stimulate collagen and elastin production while nourishing your skin barrier, leaving your skin hydrated, plump, and energized. 
CONTAINS
Nourishing Cleanse face detergent, Antioxidant Lift face serum, Essential Hydration face cream
MADE FOR
Hydrating & Regenerating Skin, All Skin Types
Nourishing Cleanser:
Begin your skincare ritual with our Nourishing Cleanser, a gentle yet effective formulation that removes impurities while maintaining your skin's delicate balance. Infused with nourishing extracts, it leaves your skin cleansed, refreshed, and ready to absorb the benefits of the following steps.
Antioxidant Lift Serum:
Unleash the power of antioxidants with our Antioxidant Lift Serum. Crafted with expertise, this serum offers a dynamic blend of coffee extracts and potent antioxidants. It shields your skin from environmental stressors, stimulates collagen production, and promotes a youthful, radiant complexion.
Essential Hydration Face Cream:
Seal in moisture with our Essential Hydration Face Cream. Enriched with Vitamin E and the goodness of coffee seed oil, it provides deep hydration and supports a plumper, more supple appearance. Experience the joy of skin that feels revitalized and radiates a natural, healthy glow.
Indulge in the synergy of these three products, meticulously formulated to work in harmony, revealing a complexion that exudes confidence and vibrancy. The Amarey Ultimate Skincare Bundle is your key to unlocking the beauty of science-driven, sustainable skincare.
The Amarey promise

Dermatologically tested and developed to ensure functionality, sustainable and always cruelty free.

Our proprietary Coffea Arabica extracts are developed with the University of Coffee and our dermatologist Dr. Marini. Through extensive research and cutting-edge technology, we have harnessed the full potential of coffee, unlocking its antioxidant-rich and rejuvenating properties.

Science-backed formulations
Not satisfied after 30 days? Tell us and get your refund.
Free shipping on orders over €50
The Regenerative Coffee Ritual
€105,00
Regular price
€124,00
"Enthused. This is the first adjective I thought of after Amarey's presentation. It's amazing how a
ingredient apparently so common and simple is actually so rich and beneficial. The line fully expresses the concept "an espresso for
your skin."
"Many of us know the benefits of caffeine alone on the skin, but no one had ever explored so deeply the benefits of the whole coffee plant."
"Amarey looks give skincare a jolt!"
"I think Amarey has fully grasped the meaning of "circular economy"
"Amarey, founded by those who have had a lot to do with coffee: the three Illy sisters, Andrea Dominique, Jaqueline and Micaela. Coffee is one of the most antioxidant resources available in nature. And, thanks to these properties, today it is a candidate to become one of the most interesting upcycling ingredients in cosmetics."
"The extracts of Coffea Arabica, rich in antioxidants, limit oxidative stress, repair the skin barrier thanks to the coffee oil rich in linoleic acid, stimulate circulation, thanks to the caffeine, adjuvant of lipolysis, reduce skin inflammation, prevent acne and stimulate collagen production."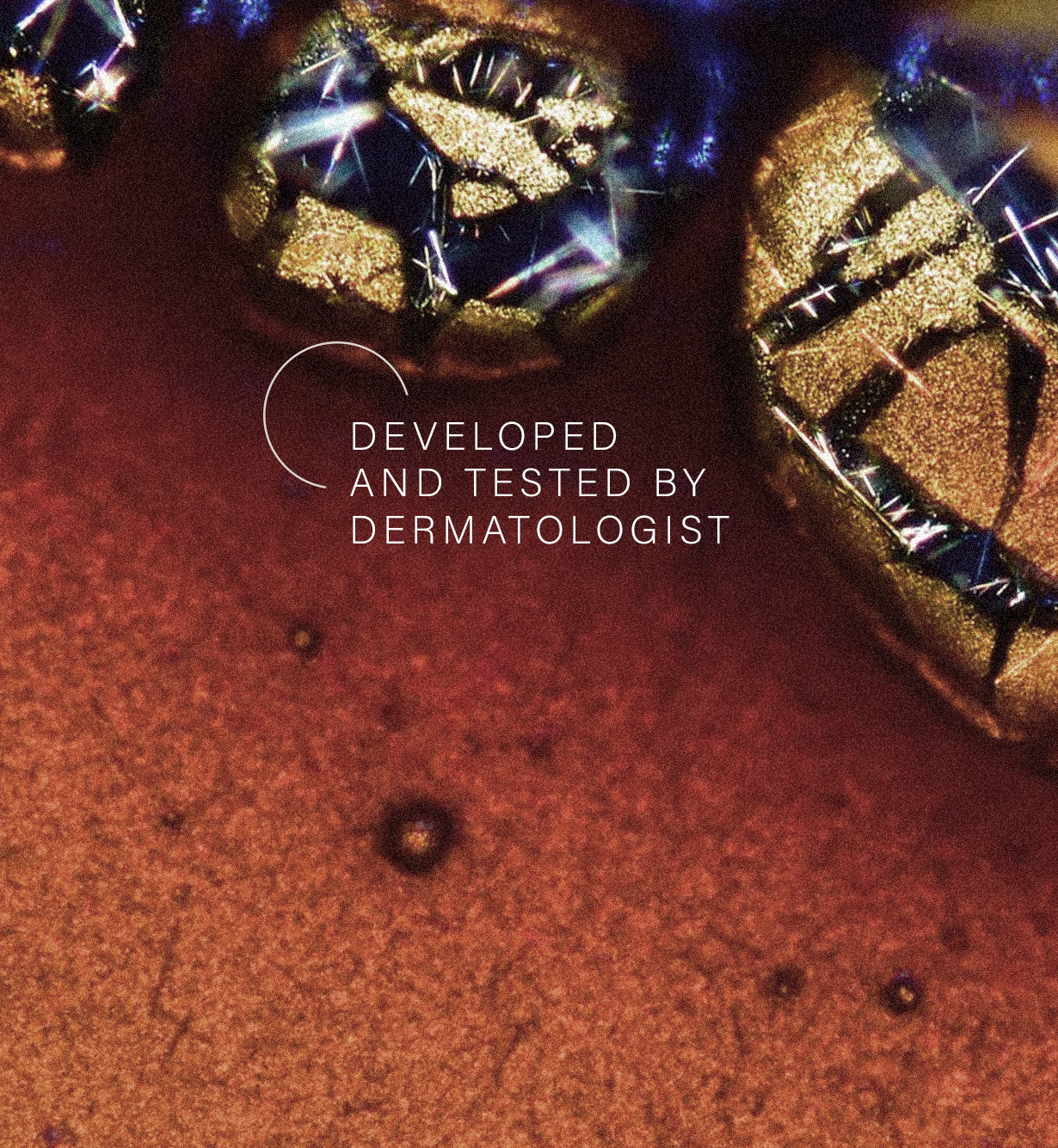 Experience the intersection of nature and innovation as we integrate the latest advancements in skincare science with the timeless wisdom of coffee. Our commitment to research and development ensures that every product is backed by scientific evidence and delivers the desired benefits for your skin. We continuously strive to push the boundaries of skincare innovation to help you achieve a radiant and healthy complexion.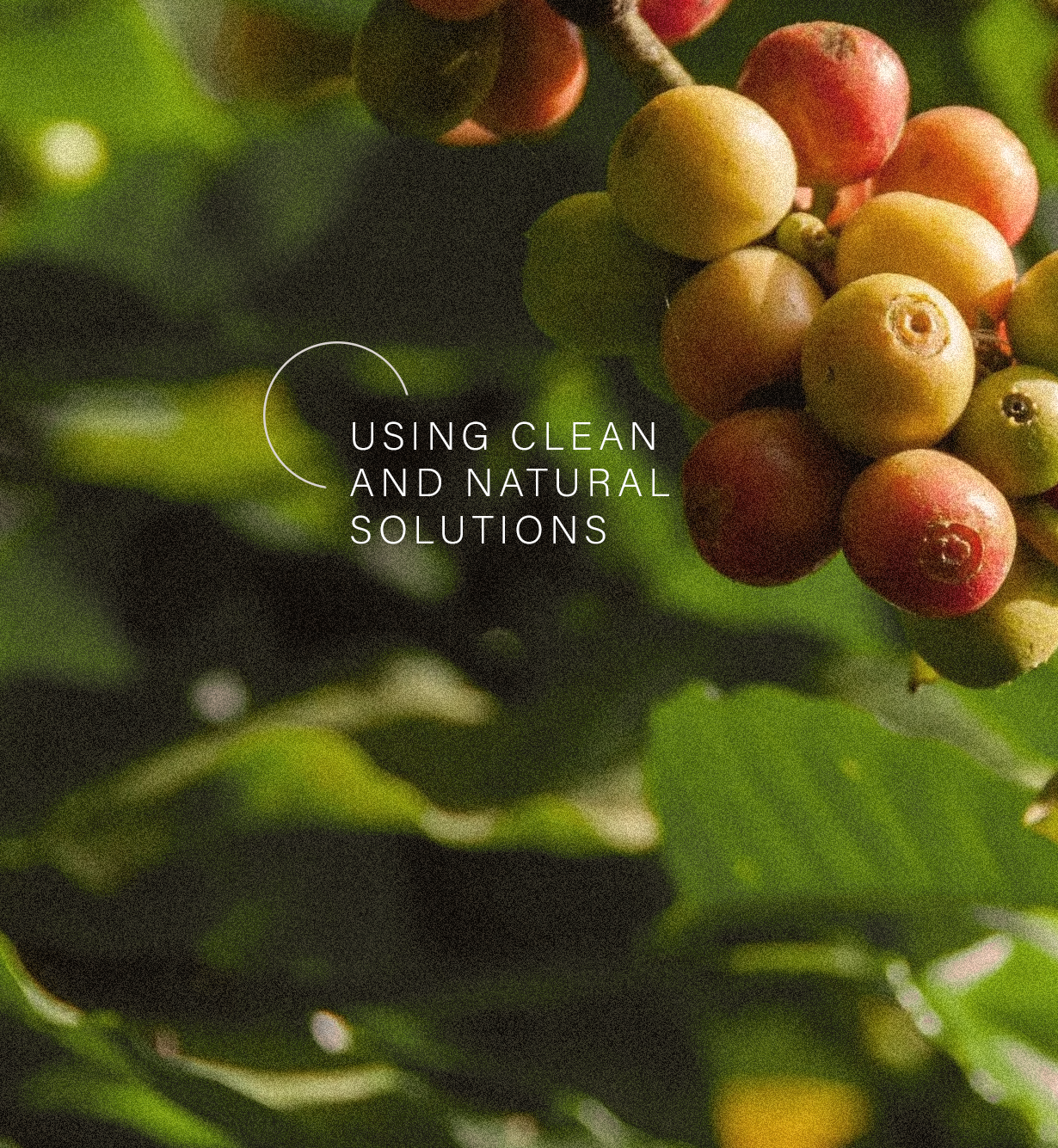 Discover how our collaboration with the esteemed University of Coffee has enabled us to delve deeper into the potential of coffee for skincare. Supported by our team of researchers, and through rigorous scientific exploration, we have uncovered the rich antioxidant content, revitalizing properties, and youth-enhancing effects of coffee extracts. Our formulations are meticulously crafted to harness these benefits and deliver exceptional results.
Shipping

Fast shipping

Our national orders are delivered within the next working day from the date of order.

Order tracking

Track your order from our website or from your confirmation email.

Get in touch

Contact us whenever, our client support will assist you with any request.